Children develop best in an environment which is friendly, safe, and close to nature. Kidzone is such an environment.
At Kidzone, children have a large, outdoor environment with a playground, sandbox, slide, and swings; a water play area; paintings; and a garden where children can take care of and thereby learn about nature.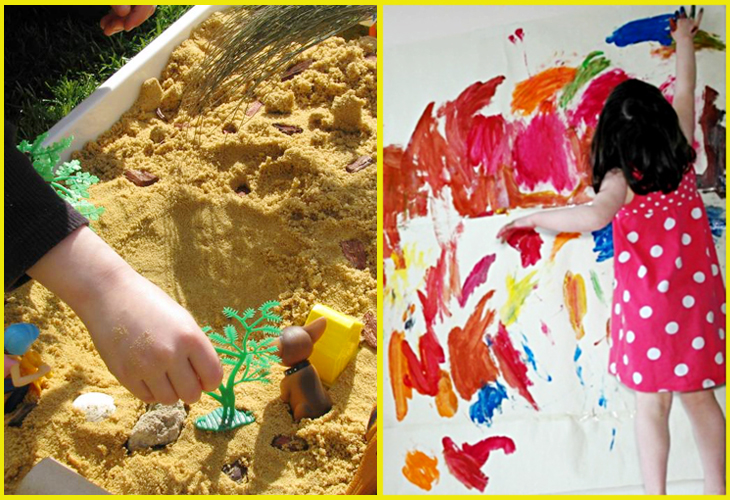 Indoors, children at Kidzone have playrooms for different age groups (6 month-olds – 3 year-olds, and from ages 3-6) with learning aids and age-appropriate toys, in accordance with HighScope's curriculum. When they step into our playrooms, children will be able to discover and learn by playing with the support of their teachers.
All of our classrooms and playrooms are bright, temperature-controlled and completely safe. Moreover, we provide high-quality books so that your child can discover the world through reading and develop their love of reading.
Our kitchen is safe & sanitary. The dining room is large and well-decorated. This is also a place where your children will have the opportunity to cook with their child-proof & child-sized cooking equipment.

A safe location, filled with nature, will help your child to love & feel a real connection with their school, their home away from home.